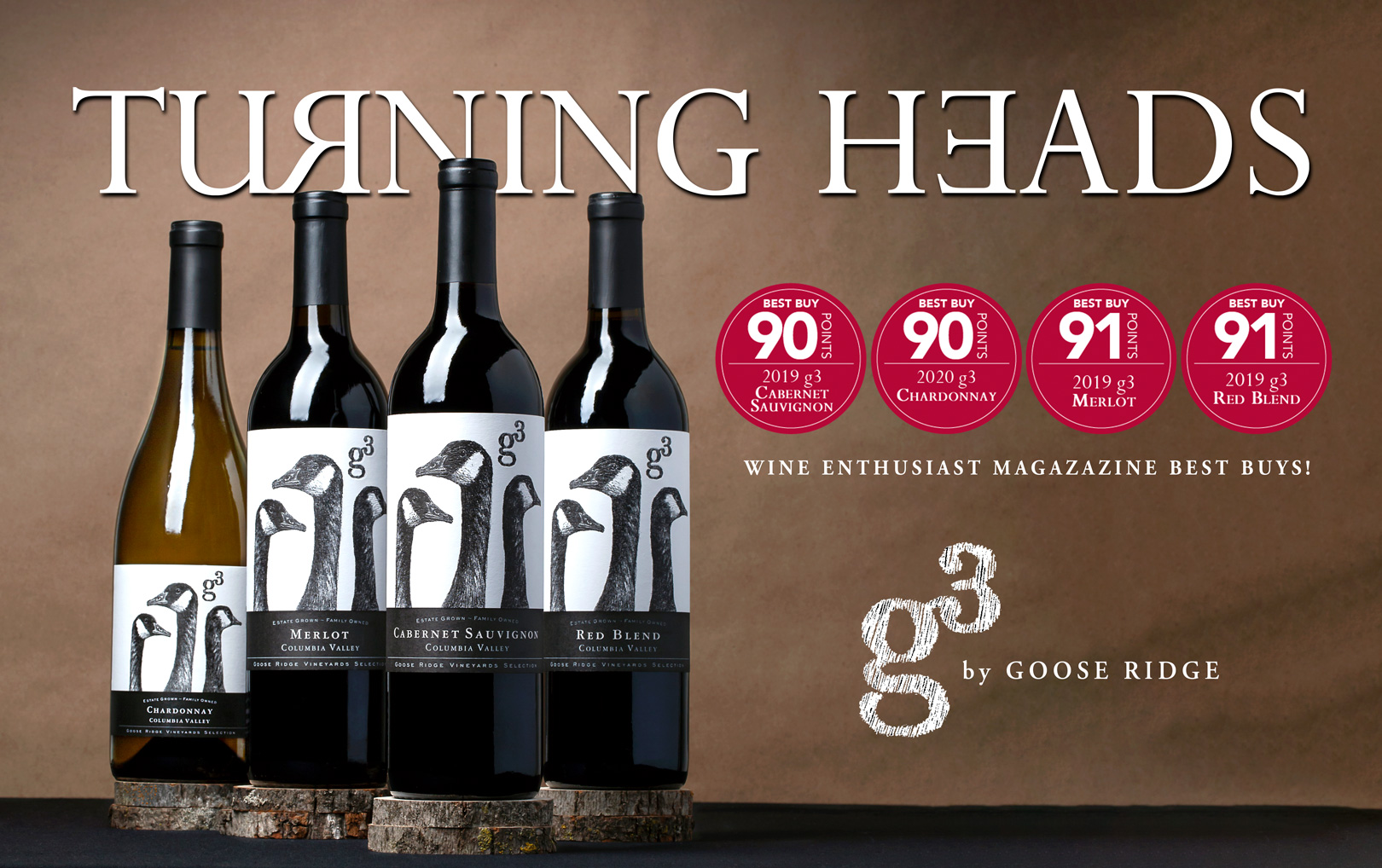 Estate grown in Washington's Goose Gap AVA,
g3 wines by Goose Ridge are built on family, tradition,
hard work and commitment to quality.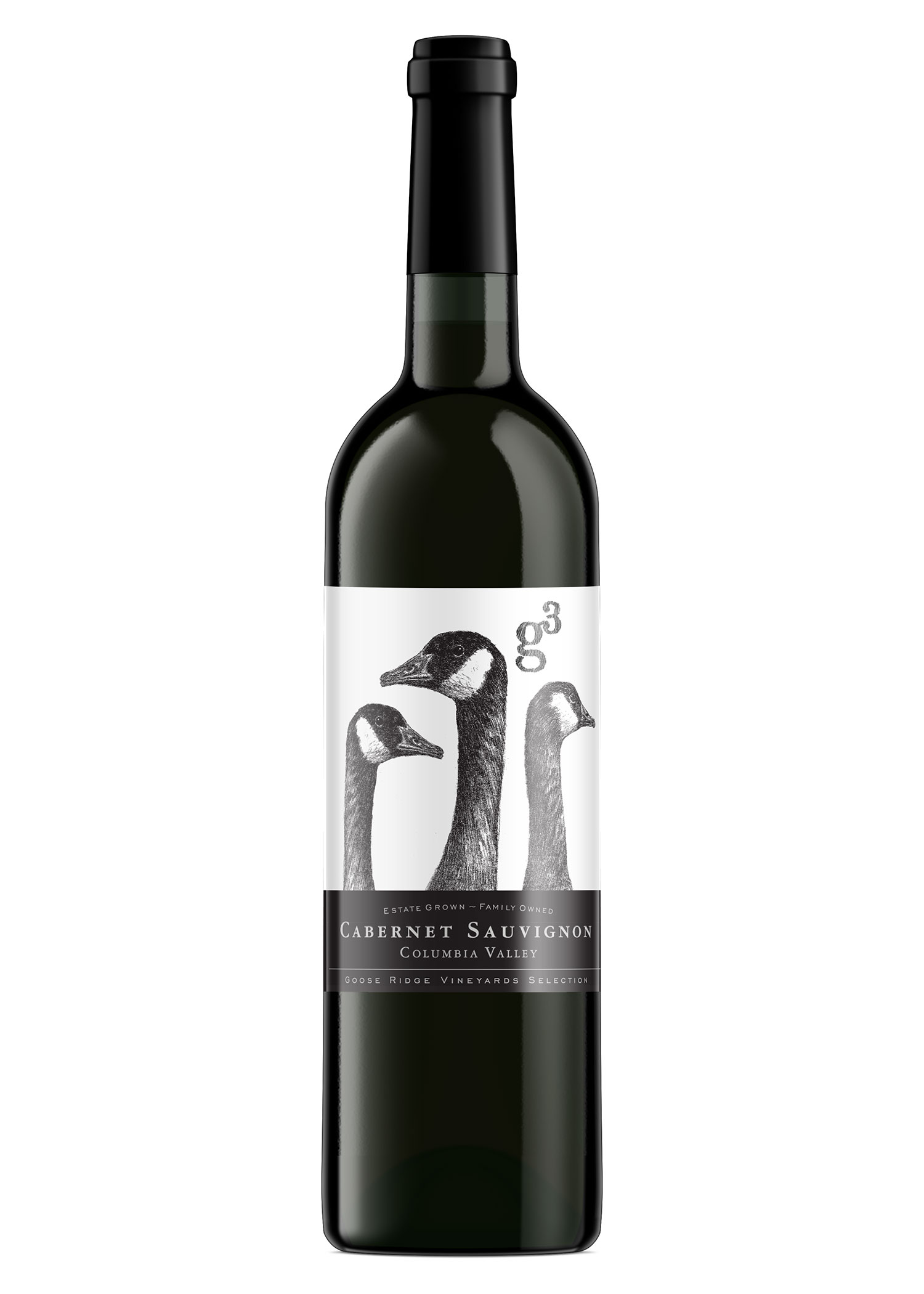 2019
Cabernet Sauvignon
Well-structured, with ample richness and depth accented by aromas of toasted oak and tobacco. Flavors of cherry and plum coalesce with hints of baking spice for a long, satisfying finish.
Pairs well with rich cuts of beef or wild game.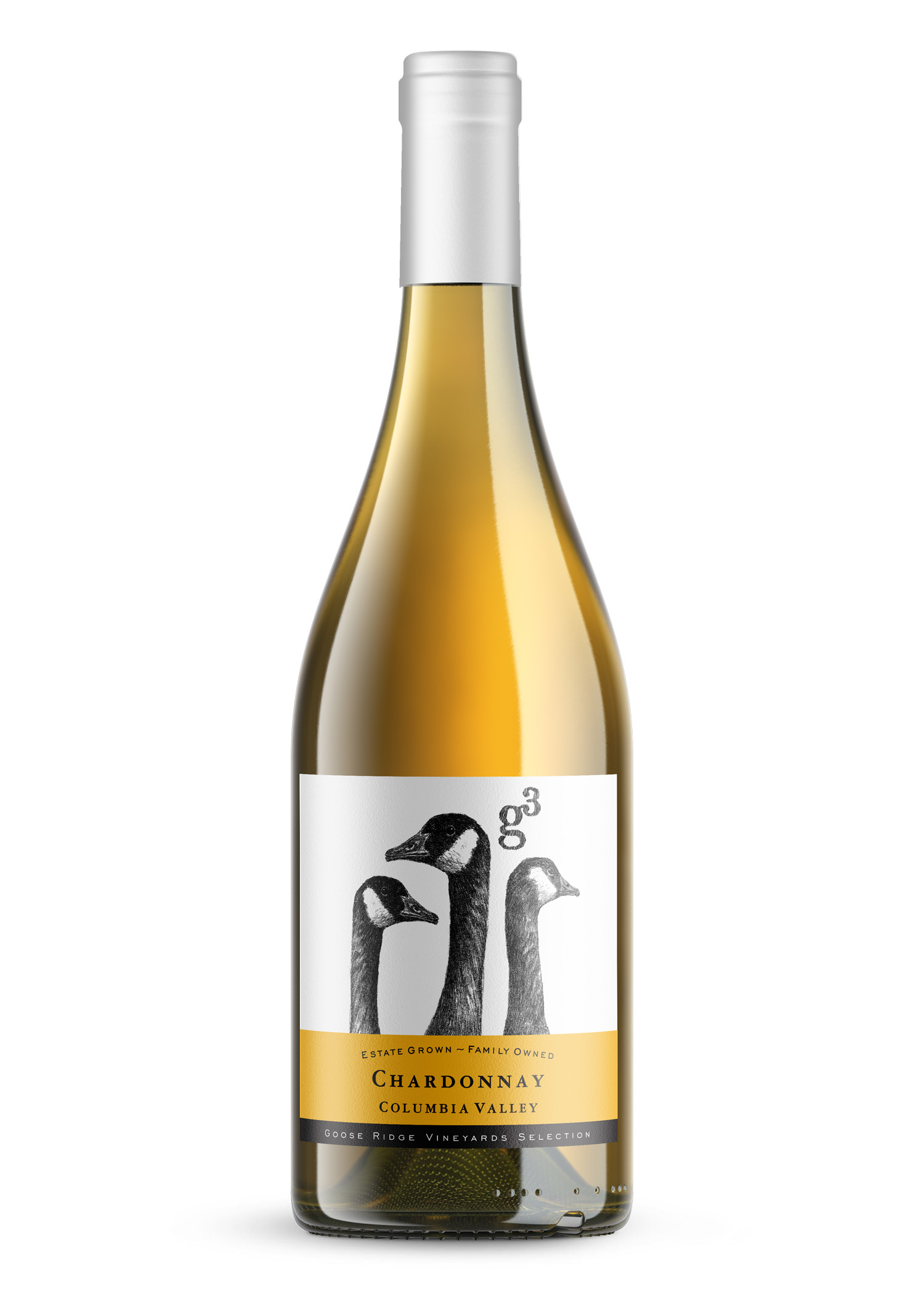 2021
Chardonnay
Rich and balanced with flavors of ripe tangerine, baking spices and Granny Smith apple. Hints of vanilla and pineapple linger on a long, refreshing finish.
Pairs well with soft cheese, roasted chicken and fish.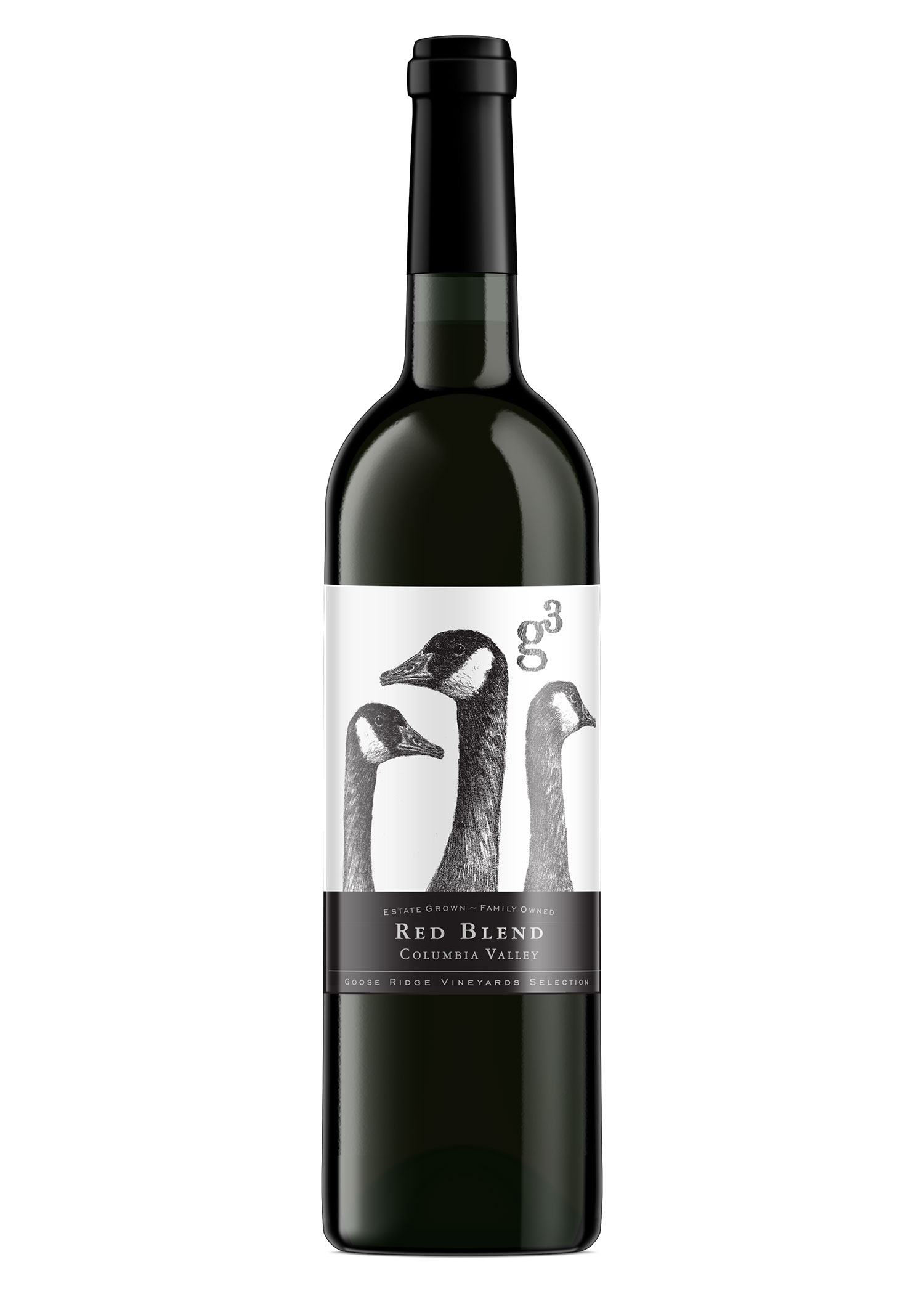 2019
Red Blend
Plum and blackberry flavors, accented with notes of spice, vanilla and hints of black currant and bing cherry. This blend is exquisitely balanced, with a lush, round mouthfeel and long, lingering finish.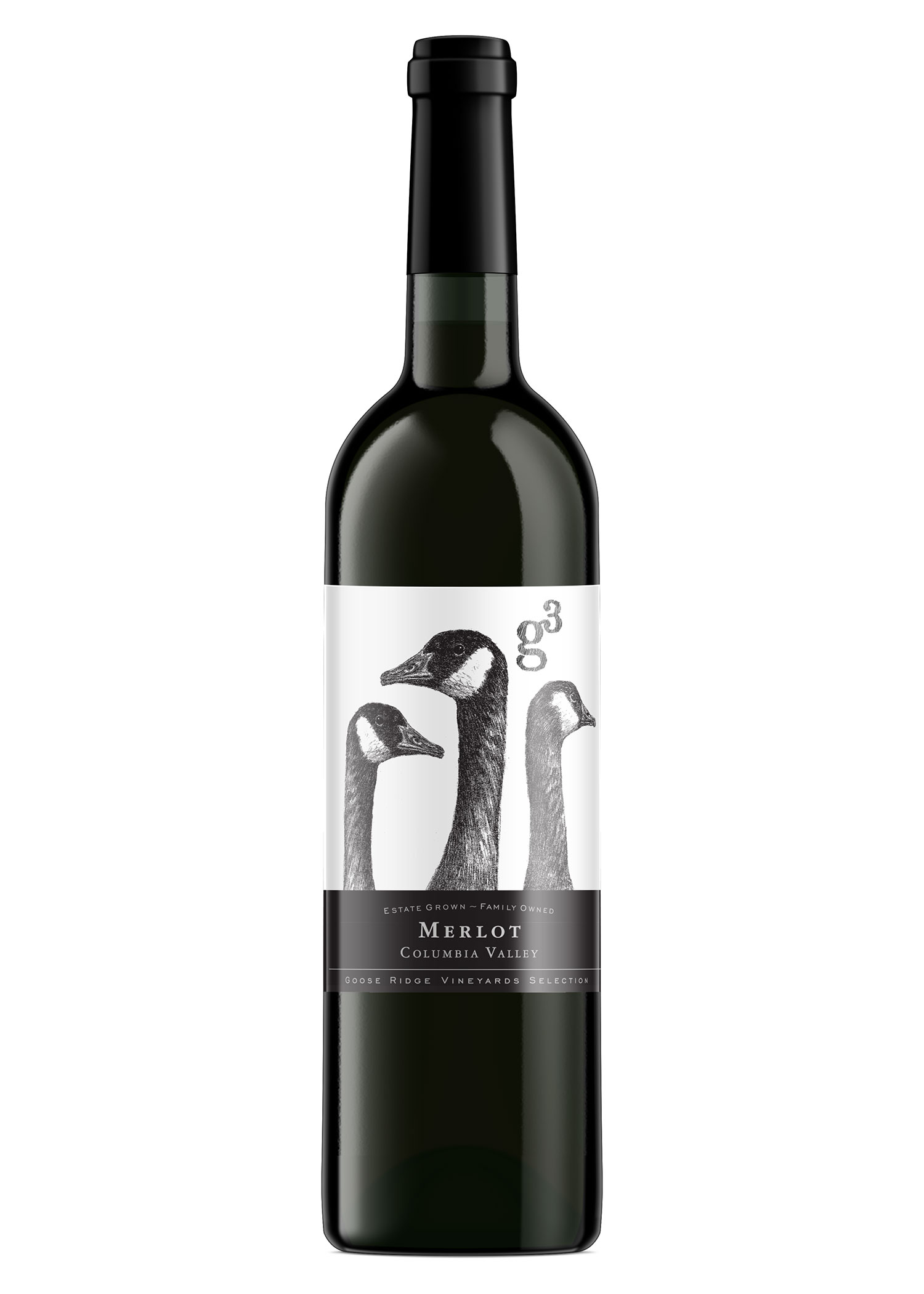 2019
Merlot
Smooth, elegant mouthfeel with aromas and flavors of black cherry, cranberry, spice and cocoa. The balanced structure supports a long finish of dark fruit accented by notes of cedar and toast.
Pairs well with poultry and pork dishes.
"Extreme Value"
– Wine Spectator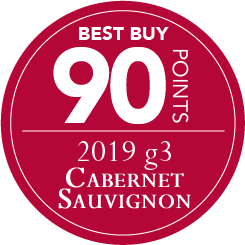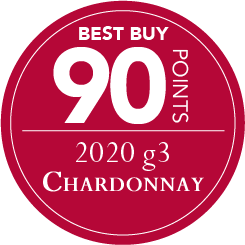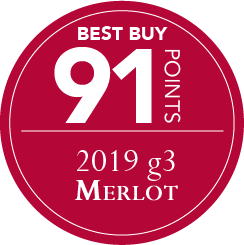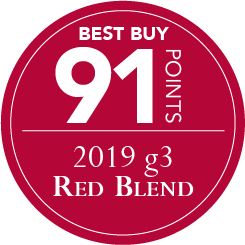 Wine enthusiast magazine best buys!
GOLD MEDAL: 2021 TEXSOM International Wine Awards
2018 g3 Cabernet Sauvignon
"2020 Goose Ridge Vineyards G3 Chardonnay Columbia Valley, Washington ($15)
Slightly reductive in the best possible sense, this is savory and rich, with preserved citrus, toasted fennel seeds, and mashed apple and pear notes."
Brian Freedman, Food and Wine
"The Deal is the 2019 g3 Red Blend from Goose Ridge Vineyard in Washington. The SRP is $15. It is sale priced around $12 and available at most markets."
Russ Winton, The Modesto Bee
"From Columbia Valley, WA, this new must-try collection, known as G3, is turning heads. Estate-grown chardonnay and its red blend are top value hits worth seeking out. ($15)"
Texas Lifestyle Magazine
One of Washington State's premier vineyards, Goose Ridge Estate Vineyard produces some of the finest wines in the United States.
This remarkable 2,200-acre vineyard lies along a gentle slope within Washington's Goose Gap AVA, adjacent to the Red Mountain AVA.
Wine grapes in this part of Eastern Washington flourish under long hot days, cool nights and minimal rainfall during the growing season. This creates an exceptionally wide range of natural flavors and resources, which are then amplified by a solid commitment to sustainable farming and vineyard management practices.
Vines are intentionally managed for low crop yield to ensure intense, complex flavors and exceptional quality.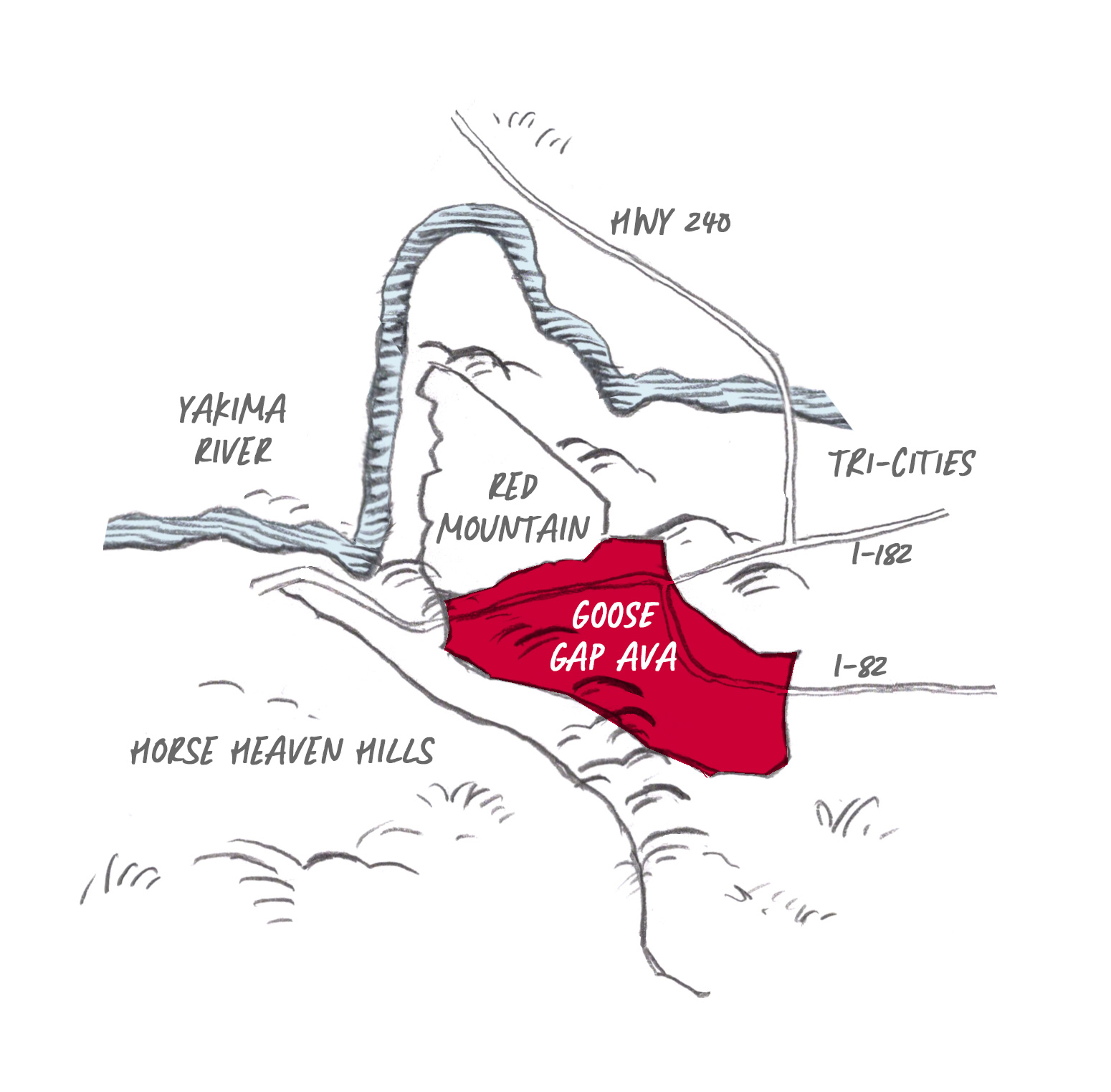 "g3 Cabernet sauvignon – a whole lot of depth and intensity to the dark fruit flavors!"
– Sean Sullivan, Wine Enthusiast
Goose Ridge's state-of-the-art winery and bottling line is just steps away from vineyards in which the grapes are grown. With the winery right at the vineyard, the fruit can be brought in precisely when ready.
Hand-picked grapes are gently handled to minimize development of harsh tannins and bitterness, then placed in small fermentation tanks to provide maximum extraction, balance and flavor.
"2020 best red wines under $20."
– Reverse Wine Snob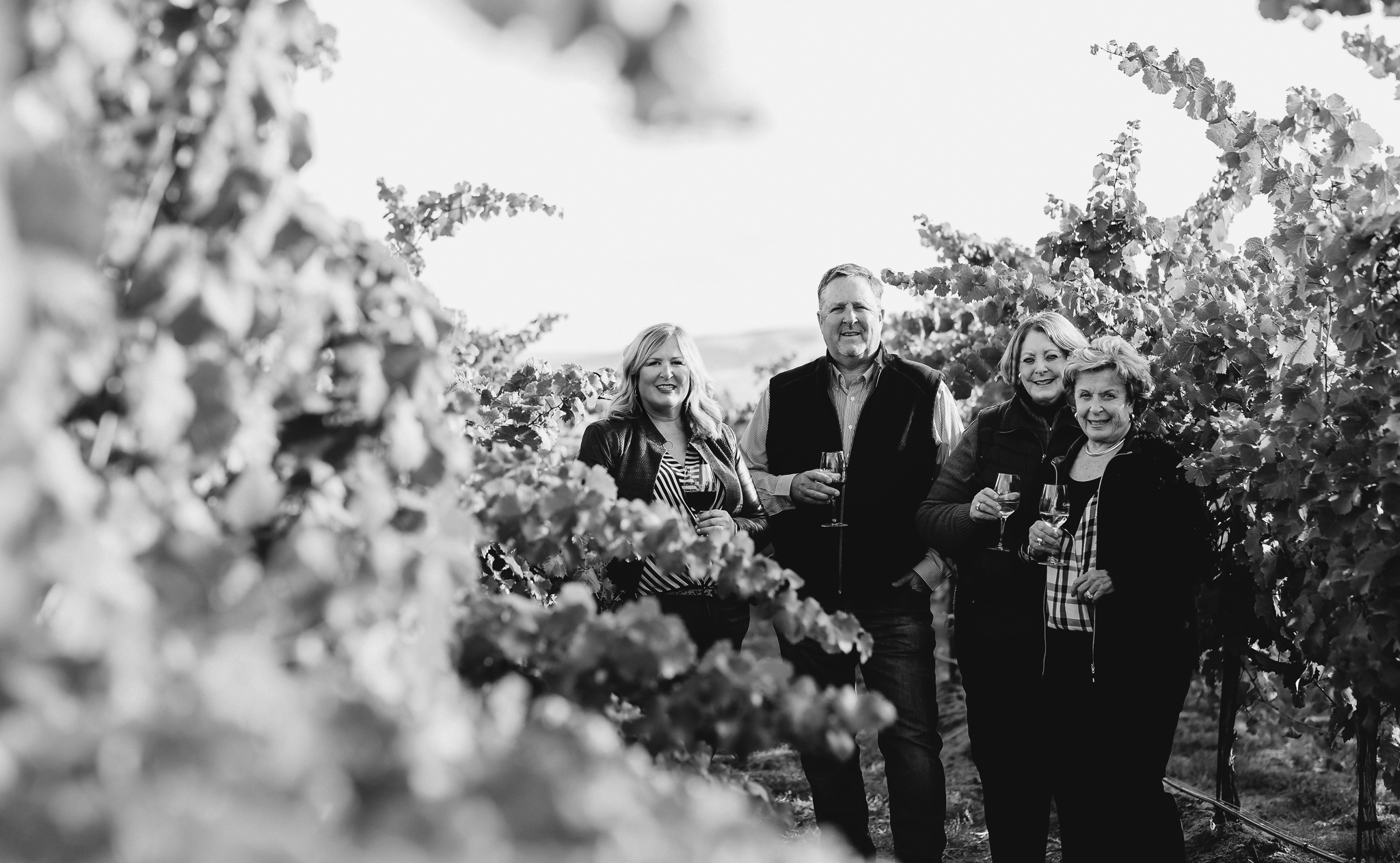 g3 is a tribute to the three generations of the Monson family to have farmed in the Columbia Valley for more than a century.
In the early 1900s, M.L. Monson brought his family to the Yakima Valley. He came with a love for the land and the dream of building a family farming business that would continue for generations.
The family's initial focus was on orchards and cattle, but after talking with Dr. Walter Clore, the visionary behind Washington's wine industry, Arvid Monson built on his father's legacy in establishing vineyards on the arid hills and in the valleys around Richland. That became Goose Ridge Estate Vineyards & Winery.
Today, Goose Ridge is one of the most renowned and progressive of Washington State's nearly 1,000 wineries.
"My sisters and i grew up with the understanding that you don't farm for this generation, you farm for the next one."
– Bill Monson, President
FOLLOW US ON SOCIAL MEDIA